ABOUT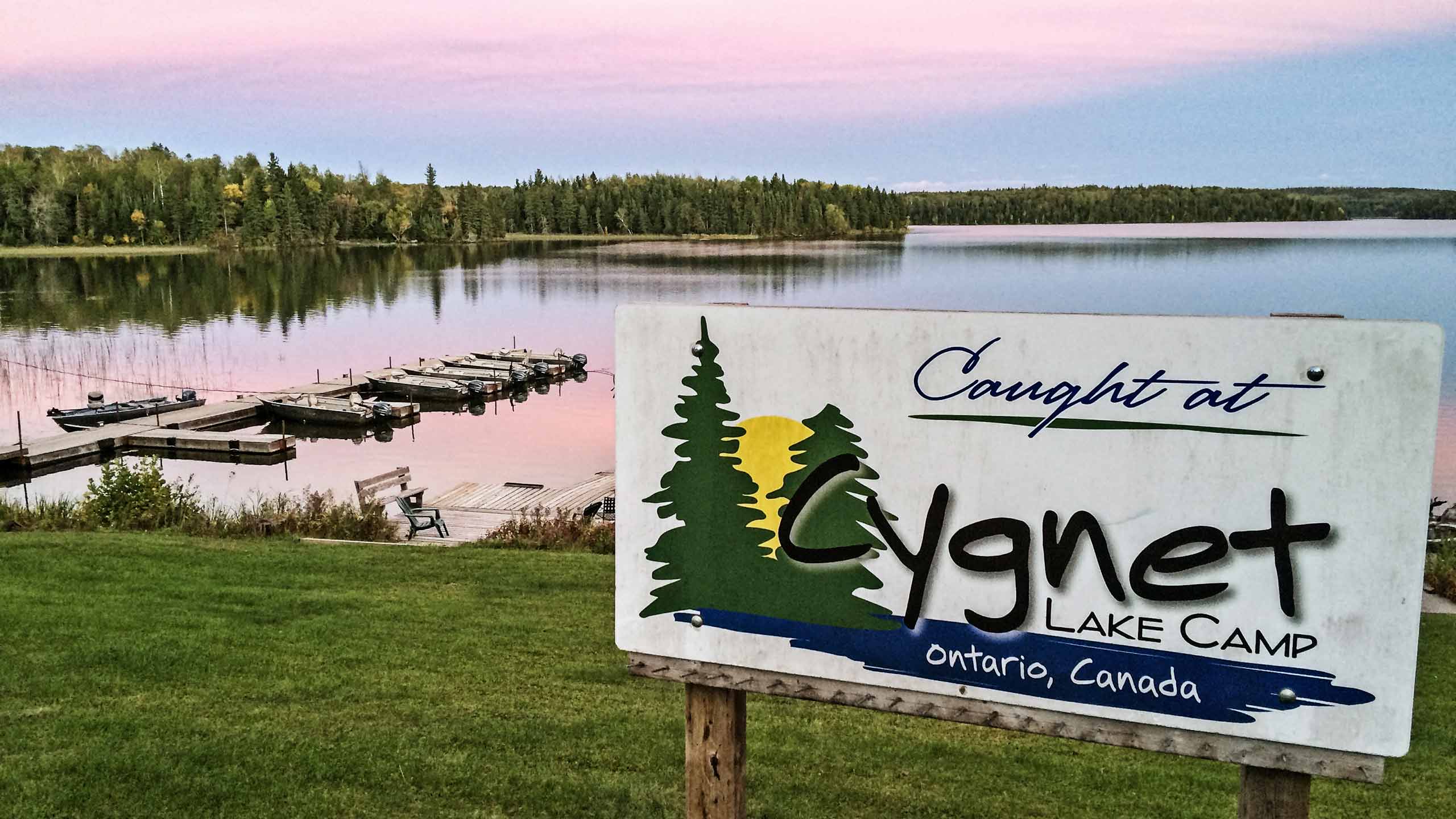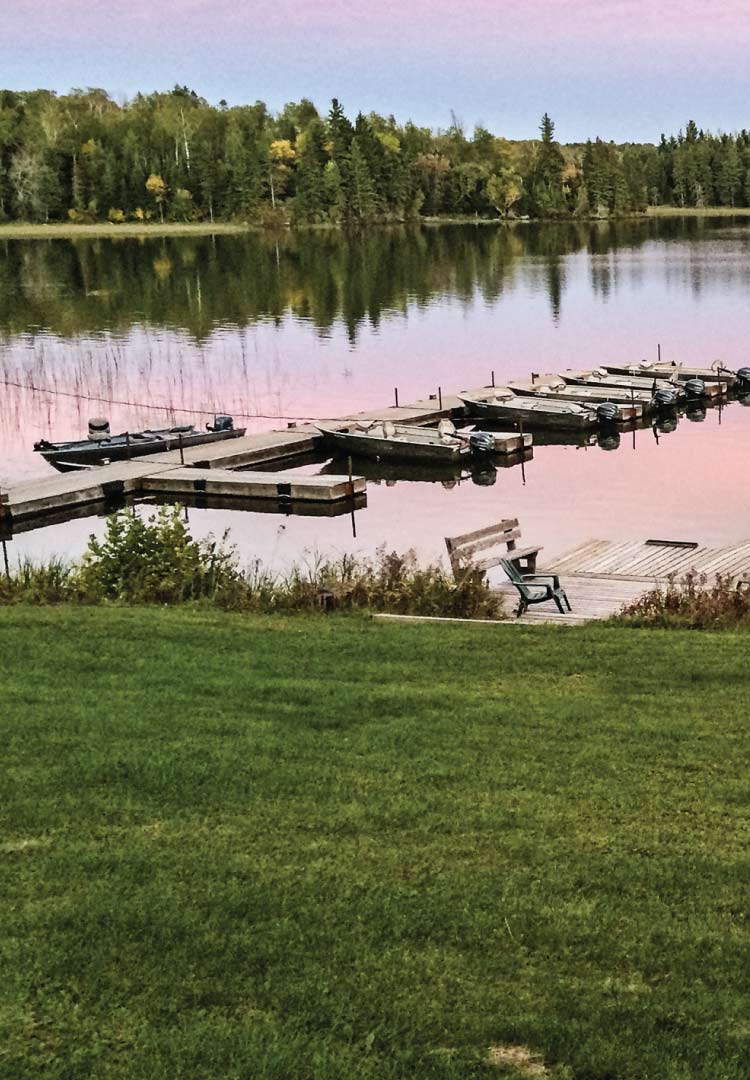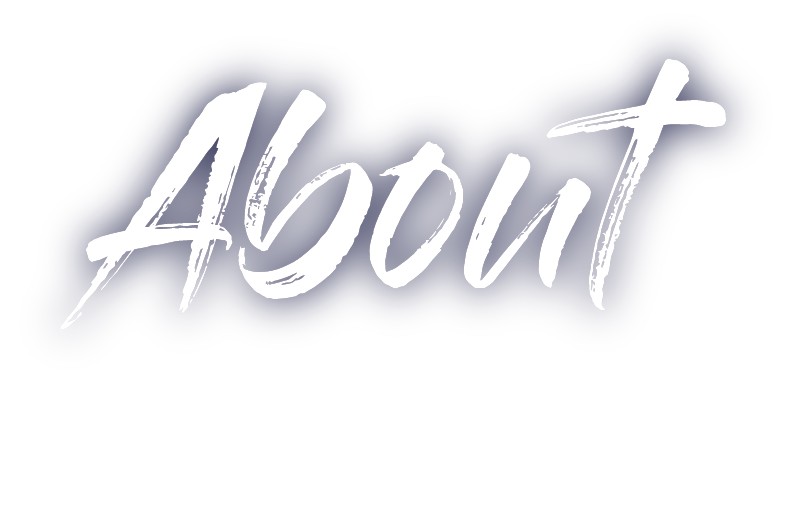 Authentic Canadian Fishing & Hunting Camp
Cygnet Lake is often described as providing the fishing experience of a remote fly in, with the convenience of a drive in. Our private lake does not have public access and is only shared with us by one other small resort. No need to worry about being crowded out of your special fishing spot! Whether you're looking to catch loads of walleye, northern pike, smallmouth bass, or perch; we're considered by many to be the premiere fishing destination in Northwestern Ontario because of the consistent quality and quantity of fish and the ease of our private location.

In addition to fishing, we're well known for our quality black bear and whitetail deer hunts. After a day on the water or in the bush, one of our eight housekeeping cabins are the perfect place to rest your head and dream about what's to come tomorrow! Take a tour around inside and see why our customers come back year after year, many calling Cygnet Lake Camp their second home!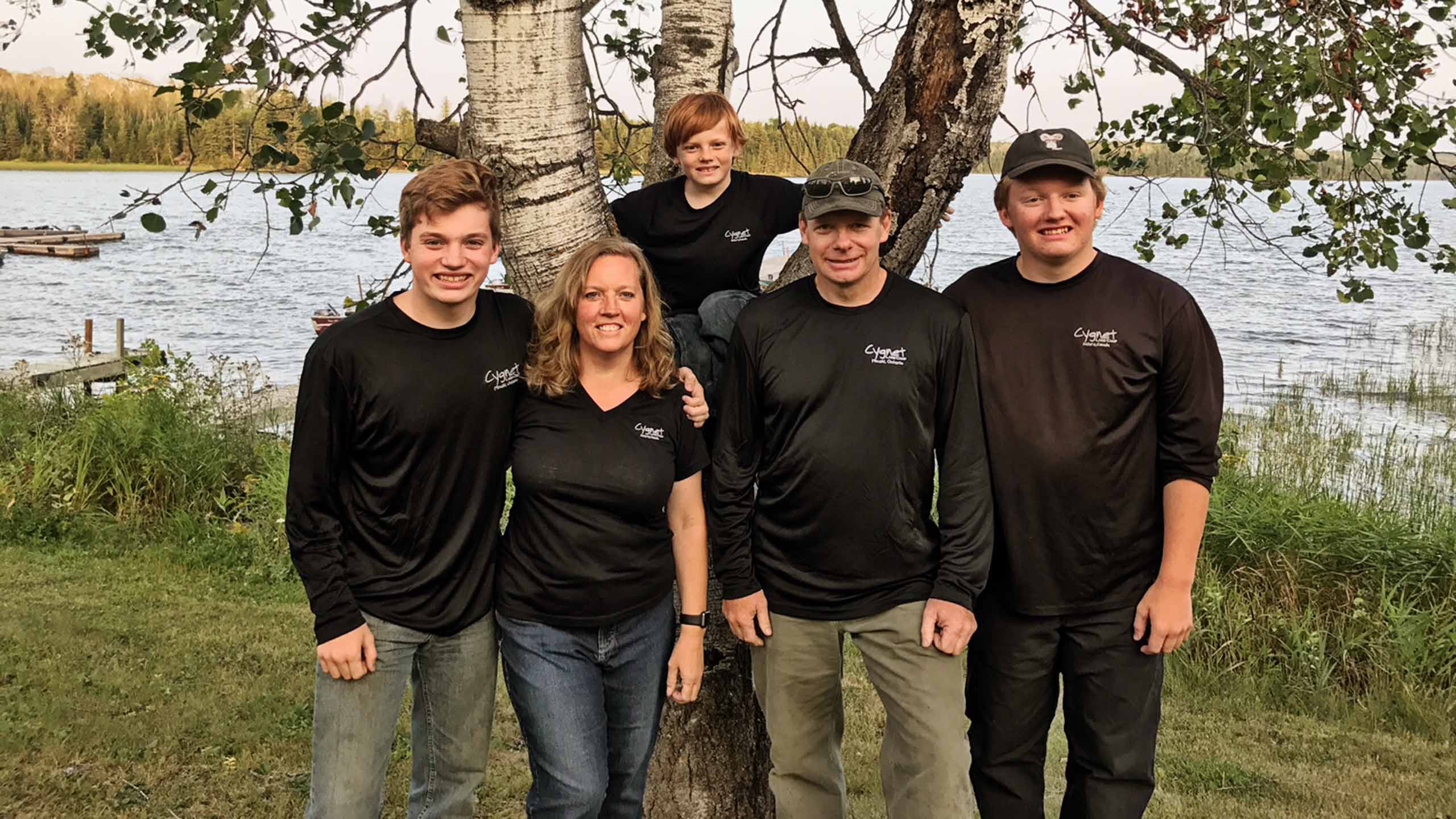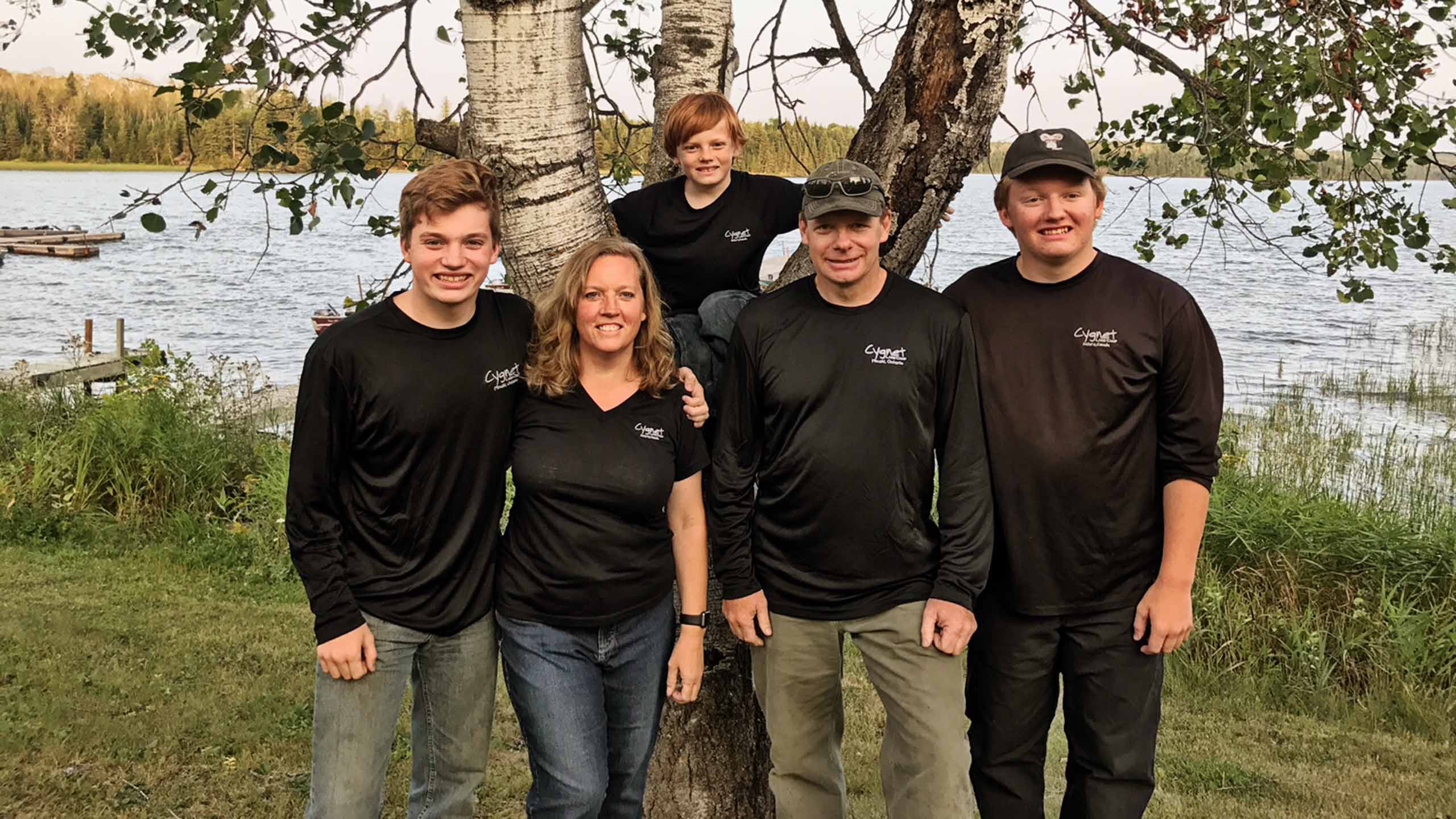 Family Owned & Operated since 2002
Cygnet lake has been in the Schafer family since 2002, when our brothers Jeff and Dan bought it from Bill and Sandy Demkier, who had owned it for 25 years. Dan and his wife Jill ran Cygnet Lake for nine years until 2011, when we took over. We love Cygnet Lake and have no plans to retire anytime soon. Our son Spencer has already informed us he will buy it from us when the time comes so he has been busy these last seven years learning all the different aspects of running the resort.

We love meeting new guests and sharing with them our beautiful piece of Canadian wilderness and all the wonderful wildlife and fishing. It is so rewarding to see someone who has never caught a fish before bring back a big walleye! Cygnet Lake is a great place for quality family time and we consider ourselves very blessed to be able to work and live here with our family. One our our greatest joys however are the friendships we have made with our guests who come back every year. It makes it seem like a family reunion all summer long!